Software for Custom Travel | Private Travel | FIT
Designed to fit your FIT business
Designing and crafting unique travel experiences can be time consuming — but today's clients and competitive pressures demand that you respond to quote requests quickly, accurately and in a way that allows you to highlight your unique brand and approach. PEAK 15 provides your team with everything they need to keep clients coming back for great travel experiences.
Multiple Sources = Wasted Time + Costly Mistakes + Lost Sales
Stop jumping between systems trying to get an accurate, detailed, professional and (most importantly) beautiful proposal to your client.
Relying on many systems?
Supplier information
Contact details, images, videos, descriptions, services and rates
Customer information
Contact details, email/phone call logs and sales history
Itineraries
Starter templates and previously created itineraries
Accounting information
Who, what, when and how of supplier and customer payments
How much is that costing you?
Wasted time
Searching for information
Duplicated effort
Recreating proposals
Costly mistakes
Out of date information
Lost business
Client expected a faster response
See for yourself!
Request a demo for your Custom/Private/FIT travel business.
One Source = Fast + Accurate + Detailed
Trip Planning
Clone a template or any previously created trip or tour or build from scratch
Add/replace services or packages of services from a unified library of supplier/vendor content and rates
Get pricing recommendations on a group or per guest basis factoring in optional services or deviations for specific guests
Review different group size and age configurations
Generate a unique, true-to-your-brand, itinerary as a dynamic web page, PDF or Word doc
Marketing | CRM
Access rich profiles of your customers and partners including inquiry and booking and financial history
Maintain detailed traveler information including interests, preferences and special requests that can be captured and updated with online forms
Track emails sent to and received from customers
Use online forms to capture post-trip survey feedback
Integrate to popular marketing tools like MailChimp, Constant Contact, Hubspot and Marketo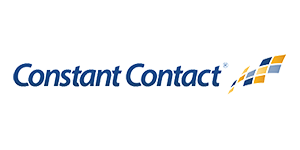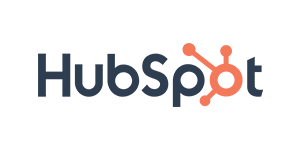 Sales | Bookings
Receive and track inquiries from the web, email or phone and automate assignment and follow up
Allow clients and guests to book their custom trip or tour on your website and pay securely
Manage commissions due to Travel Agents or B2B partners
Track optional services by Guest as well as room assignments
Generate an invoice with a detailed schedule of payments
Capture flight information into and out of destination whether booked by you, another agent or direct by the traveler
Operations
Send reservation confirmation emails with service details, rates and payment terms to trip or tour suppliers
Input bills against services to track actual vs. quoted costs
Receive automated reminders when additional payments are due
Generate Final Itineraries with detailed times, directions and contact information as well as an Operational itinerary with important notes and instructions for guides or drivers
Accounting
Invoice customers in multiple currencies
Process credit card and e-check payments directly from PEAK 15 or via your website
Get reminders of vendor/supplier bills that need to be paid and track them against budgeted costs
Download transactions from PEAK 15 into QuickBooks, QuickBooks Online, Sage, Lawson or any accounting system that can import a CSV or Excel file.
Analysis | Dashboards | Reporting
Create organization-wide, team or personal dashboards that pull together critical information
Analyze performance of SEO, SEM, Email Marketing with integration to Google Analytics
Compare sales from one period to another based on date of sale or date of travel
Check budget vs. actual P&L for one departure or roll up across different dimensions
Create your own reports and visualizations using Microsoft PowerBI and publish them to PEAK 15 or the PowerBI mobile app
Once Source = Fast + Accurate + Detailed
Let us show you!
Our demos go deep. We show you not only how PEAK 15 works, but exactly how your business will benefit from our fully integrated booking and management system.