Software for Travel Companies and Tour Operators
At PEAK 15, we provide solutions for all your critical functions
Trip Planning
Itineraries and Proposals
For Custom, Private and FIT Trips
Add/replace services or packages of services from a unified library of supplier/vendor content and rate
Get pricing recommendations on a group or per guest basis factoring in optional services or deviations for specific guests
Review different group size and age configurationsGenerate an invoice with a detailed schedule of payments
Generate a unique, true-to-your-brand, itinerary as a dynamic web page, PDF or Word doc
Budgeting and Inventory
For Scheduled, Set Date Departures
Build a detailed and accurate budget for different trip or tour group size scenarios with fixed, variable and tiered costs
Add/replace services or packages of services from a unified library of supplier/vendor content and rates for individual suppliers or DMCs
Get pricing recommendations based on your estimated group size and profit margin targets
Setup inventory based on max group size and room blocks with ability to limit the number of single or discounts
Let us show you!
Our demos go deep. We show you not only how PEAK 15 works, but exactly how your business will benefit from our fully integrated management system.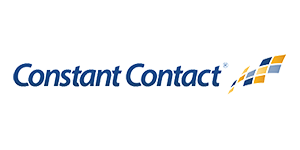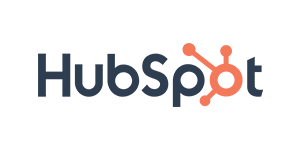 Marketing
Know Your Customer
Use Data to Drive Better Marketing Results
Track interactions with your customers across all channels
Build rich customer profiles with inquiry and booking history
Capture post-trip feedback using online forms
Use detailed profiles to build targeted marketing lists
Integrate to popular marketing tools
Kind words from PEAK 15 customers
Selling
Fully Integrated Booking
Online or Over the Phone
Allow clients and guests to book their custom trip on your website and pay securely
Manage commissions due to Travel Agents or B2B partners
Track optional services by Guest as well as room assignments
Generate an invoice with a detailed schedule of payments
Capture flight information into and out of destination whether booked by you, another agent or direct by the traveler
Operating
Streamline Post Booking
Automated reports, reminders, manifests, itineraries
Create detailed task checklists to ensure nothing falls between the cracks
Send auto reminders to customers when payments or additional information are due
Receive reminders when vendor related due dates for rosters or payments are due
Produce rooming lists, rosters, flight manifests, final itineraries, operational itineraries
See for yourself!
Request a demo and we'll show you what you've been missing.
Accounting
Automate Accounting
Simplify and automate manual tasks
Generate detailed invoices with different currencies, payment schedules
Charge credit cards or process ACH/e-check payments securely with Stripe, our preferred partner, or with your existing merchant account via Cybersouce's gateway
Receive reminders when vendor payments are due
Import invoices, payments, credit memos and bills into various accounting systems
Analyzing
Powerful Reporting Tools
Be more strategic and proactive with greater insight
Setup dashboards to keep your organization or team on top of important trends or activities
Run numerous standard reports related to sales, marketing, operations and accounting
Analyze financial performance of individual departures compared to budget/plan
Use Microsoft PowerBI to generate your own reports and visualizations that can be embedded in PEAK 15
Kind words from PEAK 15 customers
See for yourself!
Request a demo and we'll show you what you've been missing.