CRM Platform
PEAK 15 is built on Microsoft Dynamics 365. To say the power of a world-class CRM is integrated into the system is an understatement. There is no waiting for information to be synchronized. There is no logging into two separate applications. Most importantly, the platform allows your system to be configured for your unique needs with custom fields, forms, dashboards, reports, workflows, email templates, etc…
Email
Connect up your existing email to PEAK 15 whether you use Outlook/Exchange, Office 365, Gsuite / Gmail for Business or any other SMTP/POP based email system. Emails sent or received from your email tool of choice can be tracked back in PEAK 15 so others are able to easily see interaction history and pick up the thread as needed.
Marketing
Email Marketing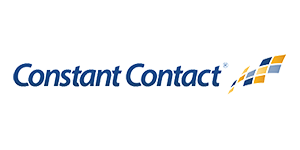 MailChimp and Constant Contact are great email marketing systems made even better when integrated with PEAK 15. Build your marketing lists in PEAK 15 leveraging rich customer profile data including inquiry, booking, financial and evaluation information. Those marketing lists are then synchronized to MailChimp or Constant Contact where you can create your email and initiate the campaign. As MailChimp or Constant Contact starts tracking results, those results are synchronized back to PEAK 15 so you can see in a customer's profile that they received the email, whether they read it and if they opened any links. You are even able to analyze how many recipients inquired about a trip or booked a trip following the campaign.
Marketing Automation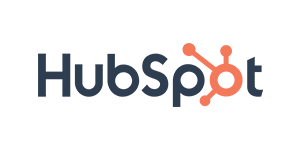 Marketing automation, lead scoring, drip marketing, event/action based triggers… the world of online marketing is never dull. Using a flexible integration framework from Scribe Software allows HubSpot and Marketo to be connected up to PEAK 15 so you can harness both online and offline behavior to engage your customers at the right moment with the right context and the right information.
Flights/Air
Our partnership with RightRez provides a seamless flow of information between PEAK 15 and Amadeus, Apollo, Galileo, Sabre, and Worldspan. Automatically create shell PNRs (Passenger Name Records) with PEAK 15 guest information and synchronize PNR flight details back into PEAK 15.
Accounting | Payments
Rather than ask you to replace your accounting system, we take the approach of leveraging what you already have but ensuring you are not asked to re-enter data from PEAK 15 in QuickBooks, Sage, Infor/Lawson, Dynamics or any accounting system that can import a CSV or Excel file. Invoices, Payments, Refunds, Credit Memos and Bills are all downloaded on demand. Our out of the box integration with QuickBooks Pro and QuickBooks Online can also be customized to adapt to any unique techniques you use to manage your books.
Business Intelligence
Unlock the value of your data with Power BI, Microsoft's Business Intelligence and Data Analysis online service. It is like having a Data Warehouse built into your PEAK 15 subscription. A streamlined, optimized PEAK 15 data set is made available in the Power BI online service and refreshed regularly. You can also pull in data from hundreds of 3rd party sources like Google Analytics and QuickBooks. Use Power BI's excel-like tools to create powerful visualizations of your data and then publish them back into PEAK 15 Dashboards or in the Power BI mobile app to make them available to your organization.
Website CMS
Your website is one of your most important brand channels. Rather than replace your website, we allow you to preserve your investment and integrate via Beacon — our flexible, REST-based, XML API. Setup integrated, customized, online forms to capture inquiries, bookings, guest/traveler information forms and post-trip feedback and have the data flow directly into PEAK 15. Pull trip itineraries, schedules, pricing and availability information into your website dynamically. We have customers integrated with all major Content Management Systems including WordPress, Joomla, Drupal and Sitecore.
Let's talk about integrations
Our demos go deep. We show you not only how PEAK 15 works, but exactly how your business will benefit from our fully integrated booking and management system.